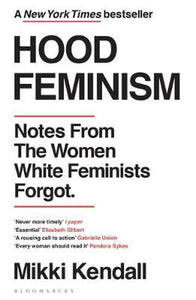 Hood Feminism by Mikki Kendall (new edition)
A potent and electrifying critique of today's feminist movement.  How can we stand in solidarity as a movement, Kendall asks, when there is a distinct likelihood that some women are oppressing others?
An unforgettable debut, Kendall has written a ferocious clarion call to all would-be feminists to live out the true mandate of the movement in thought and in deed.